The design brand proposes two events during the fair
– Supersalotto and Fuorisalotto –
Milan, September 4-10 2021
San Marino, August 26, 2021. Febal Casa is taking part in the Supersalone 2021, a special event organised by the Salone del Mobile in Milan, held from the 5th until the 10th of September at the Fiera Milano Rho. The company has organized two important initiatives for this special event: Febal Casa Supersalotto and Febal Casa Fuorisalotto.
Febal Casa at Supersalone 2021, from September 5th in Hall 3 – Stand E25, Febal Casa's Supersalotto will feature two settings. The first, created with the new GIORNO. and SOFAS. collections, will feature an authentic living room with a spectacular home theatre. Whilst sitting comfortably on the sofa, visitors can watch in rotation on the maxi led wall screen visual content, featuring images of the brand, products and company that shape the Colombini Group.
The second setting will feature the Charme37 kitchen from the EMOZIONA collection, a manifestation of contemporary lifestyle and Italian design in the name of complete layout freedom which showcases the brand's passion, know-how and innovation through the top-quality materials, finishes and details.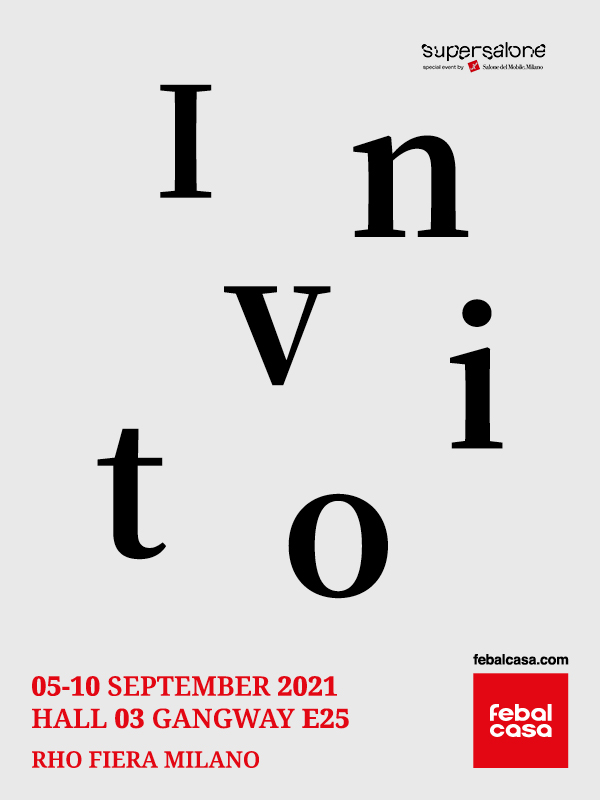 Febal Casa will also take part in the Fuorisalone from September 4thwith the special Fuorisalotto roadshow event, designed to host visitors of the Fuorisalone moving across central areas in Milan. A one-of-a-kind customised tram, furnished by Febal Casa, will welcome passengers with music and drinks throughout the exhibition. A week packed with exciting events among the main attractions of the Milan Design Week.
Febal Casa will offer DJ sets by renowned artists, such as Norabee, with her TechHouse, Nu disco and Deep Melodic performances; Andy Rosh, influenced by black, soul and R&B music genres; Valentina Sartorio, with her mix of melodic techno, minimal, electro, indie and house music; Ellen Beat, Gisele, Lolla, Lateq and Playeva will also take turns at the console.
Passengers on board the tram will also be able to enjoy the exclusive cocktails offered by The Botanical Club, the first gin micro-distillery in Milan, and by Drink It, the first Italian liqueur factory creating bottled, ready-to-drink cocktails.